Assistant Lecturer, Records and Archives Management at the College of Computing and Information Sciences, Makerere University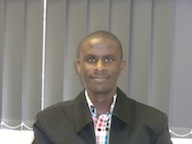 I am an Information Scientist with a knack for technology and innovation management. I hold a Bachelor's degree in Library and Information Science (Cum Laude) and a Masters in Information Technology. I will be starting my PhD in 2015 where I will be researching on Diffusion of indigenous ICT innovation in medical practice in Uganda. I am serving on the innovations committee of the College, where I am involved in the cultivation of strategic partnerships for research and industry practice.
Last updated January 2015.