Project Manager and Research Fellow at the Centre for Communication Governance at National Law University, Delhi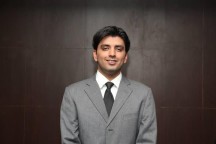 Sarvjeet's main area of research is intermediary liability. He was previously a member of the Multi-stakeholder Advisory Group formed by FICCI for the India Internet Governance Forum.
Sarvjeet graduated from National Law University, Delhi in 2013. During his time at Law School, he pursued his interest in media and communication law, and took specialised advanced seminar courses on information technology laws, media laws and Internet governance.