Director of the Institute for Technology and Society of Rio de Janeiro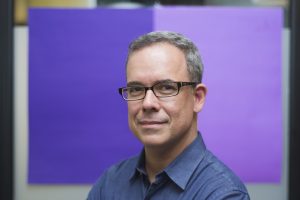 Has a PhD and a Master's Degree in Civil Law from the Rio de Janeiro State University (UERJ), and an Undergraduate Law Degree from UERJ. He is a guest researcher at the Centre de Recherche en Droit Publique from the Montreal University. He was a civil and intellectual property professor at Fundação Getulio Vargas (FGV Rio), from 2006-2013. In 2006, he was the Attorney in Chief at the Nacional Institution of Technology (ITI) and the academic development Coordinator of the undergraduate law school program at FGV in 2005. Sérgio has written and published a few books. Among them: Copyright in the Internet and the Use of Third Party's work; Public Domain in Copyright Brazilian Law – A Work in Public Domain; and What is Creative Commons – New Copyright Models in a More Creative World. He has undergone an extension course in intellectual property at the Pontifical Catholic University (PUC-Rio) and has an extension course in film documentary (FGV). He is one of the Co-founders and a Director of the Institute for Technology & Society of Rio de Janeiro (ITS Rio).
Last updated February 2018.