Faculty:  Mrs. Teki Akuetteh Falconer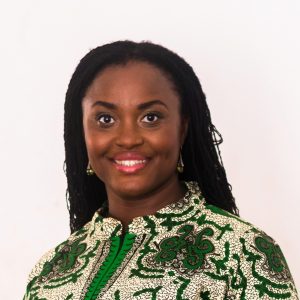 Teki is a Senior Partner at Nsiah Akuetteh & Co. a law firm based in Accra, Ghana that specialises in information technology and telecommunication law in Africa. She is privacy and data protection consultant and has previously worked for the Government of Ghana in the development of key legislations for the ICT sector including the National Communications Act, 2008 (Act 769), Electronic Communications Act, 2008 (Act 775) Electronic Transactions Act, 2012 (Act 772) and the Data Protection Act, 2012 (Act 843). She also worked in various capacities with regional bodies such as ECOWAS.  She was appointed the first Executive Director of the Data Protection Commission to facilitate the implementation of Ghana's Data Protection Act and successfully set up the institution from a legal instrument to an internationally recognized body until her exit in July 2017.
She is a member of the UN Global Pulse Privacy Advisory Group; the Executive Director of Africa Digital Rights Hub (an NGO that promotes digital rights issues across Africa); and Executive Chairperson for AIM Solutions Ltd. (a business and compliance solutions software development company in Ghana).