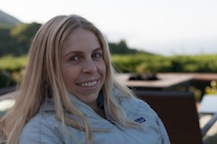 Heather Whitney is a Lecturer in Law and Bigelow Teaching Fellow at the University of Chicago Law School. She is also a faculty affiliate at the Berkman Center for Internet & Society.
Heather's primary research interests are at the intersection of two fields: (1) labor, employment, and corporate law, and (2) innovation. She is particularly interested in looking at how the nature of work and play is changing for a large share of Americans, how our conception of good work and a flourishing life is evolving as a result, and finally, whether our labor, employment, and corporate laws and regulations are helping or hurting us in this context.
Her research and teaching interests also include intellectual property (including in-game property), consumer protection, corporations (particularly notions of corporate global responsibility, organizational design, and governance), and questions surrounding ethics and identity more generally.
Heather earned a JD from Harvard Law School, magna cum laude, and a BA in Philosophy, from UCLA, summa cum laude. Prior to attending Harvard, she worked on Google's Global Ethics and Compliance team. She's also spent time at the Federal Trade Commission, Facebook (global policy), Keker & Van Nest, and Jenner & Block's D.C. office. Immediately prior to becoming a Bigelow Fellow, she clerked for the Honorable Chief Judge Diane P. Wood of the United States Court of Appeals for the Seventh Circuit. This is her third time TFing CopyrightX.
Last updated December 2014.